Under the guidance of Railway Minister Suresh Prabhu, we have seen numerous achievements. Indian Railways has the potential to become the backbone of the economic development of India under the guidance of Suresh Prabhu. Now Indian Railways is all set to have options for passengers to travel in three-tier Economy AC coaches besides AC-3, AC-2, and AC-1 classes as part of the transformation exercise. These Economy coaches will have fewer fares than normal 3 AC tariff and also have facilities of automatic doors.
While traveling in Economy coaches the passengers will not require blankets in the Economy AC class like other AC coaches as the temperature will be around 24-25 degrees. Currently, trains like Mail and Express trains have Sleeper, Third AC, Second AC and First AC classes while super fast trains like Rajdhani, Shatabdi and recently introduced Humsafar and Tejas trains are fully air-conditioned.
Indian Railways has created a separate cell for transformation in facilities in trains and stations. A senior railway ministry official said "There will not be any chilling effect like in other AC classes and the temperature will be fixed around 24-25 degrees. The aim is to make the passengers comfortable and not make them feel the outside heat".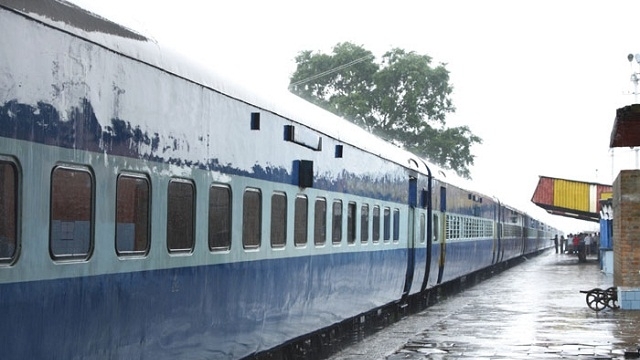 The recently launched fully 3-AC coaches on trains like Humsafar Express have become very popular. The fully AC train with more Economy AC coaches is expected to cater to more passengers. However, the details of the Economy AC class are to be worked out before deciding for manufacturing such coaches, said the official.
Apart from launching Economy AC coaches, Indian railways from January 1, 2018, will print tickets in the local language, apart from Hindi and English.  A senior Railway official said, "We had come across so many people in Tamil Nadu who had problems with their tickets. There were people who didn't know if they had the right tickets, there were people who didn't know if they were on the right train. In some cases, people paid penalties for no fault of theirs – because they couldn't read what was printed".
A software will be updated by the end of this year so that tickets can be printed in different languages and this would be applicable for all classes of journeys. Those passengers who will book their ticket manually will only have tickets printed in different languages, not those booked online because online tickets are booked from every part of the world so a regional language would be difficult to implement there.
The language which will be written on the tickets will of the state from where it is issued. For example, if the ticket is booked somewhere in West Bengal and the train starts from Howrah and travels through five states, your ticket will be in Bengali.
At present, Indian Railways does not refund any amount on canceling the tatkal tickets. From July 1, passengers will get a refund of up to 50 percent for canceling the tatkal ticket. Along with the facility, the passenger will get 50 percent refund on returning the tickets booked on suvidha trains. For this, refund charges will be deducted at Rs. 100 for AC-2, 90 rupees on AC-3 and Rs 60 per passenger at sleeper.
If any passenger has an e-ticket and if the train is canceled or due to some reason the passengers did not board the train then it is not necessary to file the ticket deposit receipt (TDR) now. The refund amount will automatically come into in the account of the passengers. Also, for canceling the RAC tickets, if the ticket is canceled half an hour before the train departure, the cancellation charges will be deducted, and the refund will be given.