On July 1st India inaugurated a new goods and services tax structure and replaced the earlier complex multiple tax system into a unified and single one. One of the key objectives of GST which came into effect from the 1st of July, was to make India a single market where goods and services could flow seamlessly – 'One nation and One Tax' in all the states of the country to make a smooth transition.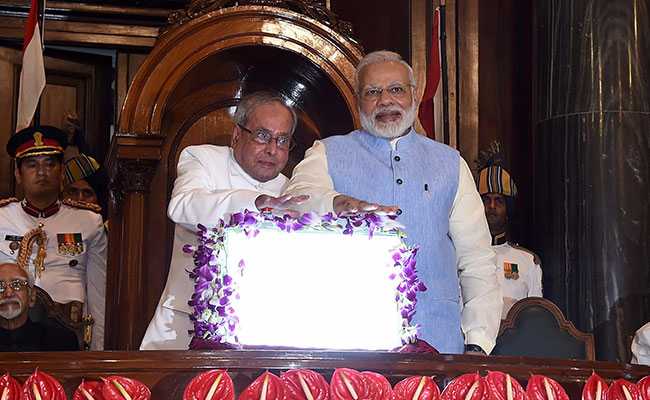 Now as the GST has rolled out, 22 states have taken a step towards smooth transportation of goods across state borders. A total of 22 states have decided to removed border check posts with the arrival of Goods and Services Tax (GST). This step is a big boost, as under this new tax regime which aims to build India as a unified market emphasizes on easy shipping of goods within the country.
This abolition of commercial check posts across the state borders will ensure smooth movement of trucks across different states.
The states that have abolished the check-posts are Uttar Pradesh, Madhya Pradesh, Maharashtra, Delhi, Uttarakhand, Haryana, Rajasthan, West Bengal, Odisha, Bihar, Gujarat, Karnataka, Andhra Pradesh, Tamil Nadu, Kerala, Telangana, Jharkhand, Chhattisgarh, Goa, Arunachal Pradesh, Sikkim and Puducherry (union territory).
The finance minister himself cleared this news and also said the other states are in the process of removing the commercial check-posts. The states are Punjab, Assam, Himachal Pradesh, Manipur, Meghalaya, Nagaland, Mizoram and Tripura.
This is a big step towards 'One Nation One Tax' as this will help in rapid flow of goods in the market and the highways will no longer be jammed up in queues with trucks. Before GST came into effect these check posts along the state borders used to scrutinize goods for location-based tax compliance resulting in delays of delivery of goods and caused environmental pollution and inconvenience as trucks used to queue up for clearance.
GST was mainly introduced in making India a single tax market where goods and services can flow without any hindrance. Many states have also issued advisories to field to not stop trucks. The abolition of check posts will allow seamless movement of goods across the border and will benefit the business. The GST has removed as many as 17 different taxes including entry tax, octroi tax and central sales tax (CST).
Swift and rapid transport is expected to cut freight costs, which will help make goods cheaper. In India, goods are largely transported by the most costly mode, roads and the state boundaries have escalated the cost of goods. The state borders was the primary delay in delivering the products on time and the borders also have been identified as a major source of pollution by trucks in the idle hours our the day.
In the GST regime, Electronic Way Bills, also called E-way Bills will be the primary document for transportation of the goods across the states. Any movement of goods worth over Rs.50,000 can be done only after online registration of the consignment to secure an 'e-way bill' that tax officials can inspect anytime during the transit to check tax evasion.