"Chor Bole Zor Se"
Prime Minister Narendra Modi is on a 3 days visit to Israel. This marks a historic event, as in the span of 70 years, PM Modi becomes the first ever sitting Prime Minister to visit the Jewish land. From the Indian media to the international broadcasters, every single news channel was more focused on covering the arrival of PM Modi in Israel.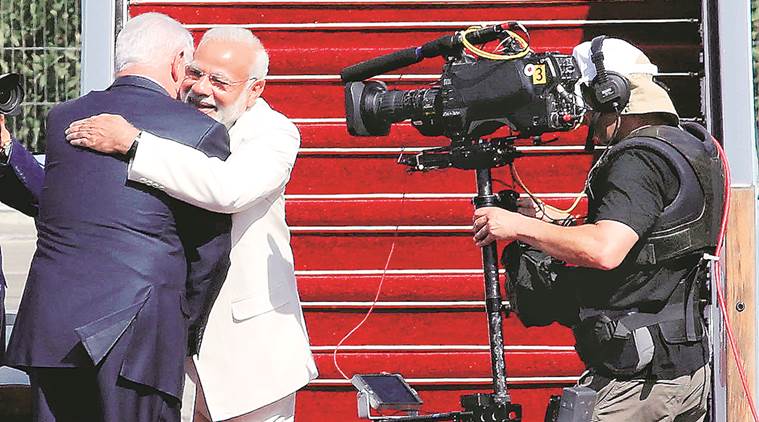 From explaining the history behind India and Israel's relation, to give details about PM Modi's schedule in Israel the media was well aware that the people in the world received prior information about this historic mega meeting between the two countries. Prime Minister Benjamin Netanyahu welcomed PM Modi with arms wide open saying "Aapka swagat hai mere dost." But amid all this buzz about Modi-Israel visit and the hashtags #ModiInIsrael trending and creating news all over the social media, there was one channel who tried to neglect this historic visit.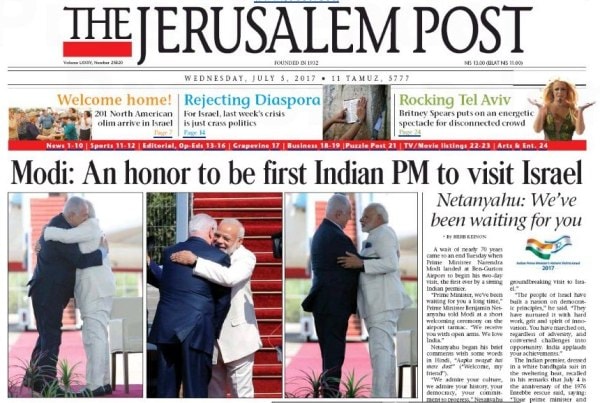 Yes, none other than NDTV who could afford doing this, it is not a hidden fact to say how NDTV has shown it's hate and biased reporting when it comes to PM Modi. Their main agenda has been defaming PM Modi and trying to show him in a bad light. They ignored the red carpet arrival of PM Modi in Israel but as seen in the past they gave full coverage to Congress Vice-President Rahul Gandhi's drama visit to Mandasaur. This is just one instance to sight an example for their biased coverage.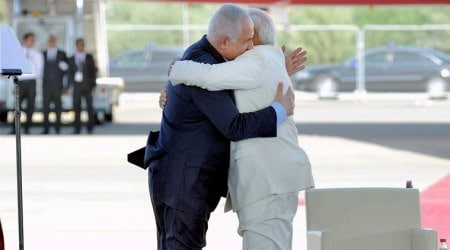 Yashwant Deshmukh who is a communication professional and ex-journalist known for his election evaluation as an expert sighted this biased coverage of NDTV and took to the micro-blogging site Twitter to express it like an untargeted taunt to NDTV. Have a look at his tweet first.
As you can see, that there is nowhere that Yashwant Deshmukh has mentioned or targeted a single news channel, Sonia Singh took this to be targeted on NDTV and started giving an explanation on why NDTV has not covered the Modi-Israel visit. This is what she tweeted defending NDTV and tried showing that NDTV is an unbiased channel. Take a look at her tweet.
NDTV anchor Sonia Singh took Yashwant Deshmukh's attack on her channel although he never mentioned any specific name. "The Guilty speaks first and loud", which depicts NDTV's biased reporting. Yashwant Deshmukh then backfired for her comments in justification of NDTV which was enough to shut her case.
This sarcastic reply by Yashwant Deshmukh left everyone in splits. Not only this tweet by Sonia Singh made her look like a laughing stalk but showed NDTV's double-standards. Zee News anchor Rohit Sardana added fumes to fire and retweeted this with the caption "Posting without comments". These unsaid words actually indicated to show the real face of NDTV. Have a look at Rohit Sardana's tweet.
Right from the incident of 2002 the prime motto of NDTV has been to bring NDA and PM Modi's image in bad light amongst their viewers. They have manipulated facts, focused more on minority appeasement and have been always biased towards the Indian National Congress with their news.
Amid such extravagant set up for PM Modi in Israel what they found was to show GST, North Korea and much more. Now the public also knows how the news is twisted and tarnished in this era of paid media. This was one example of showing how biased NDTV is, in the name of media.