Prime Minster Narendra Modi became the first Indian premier to visit the state of Israel. India and Israel have cemented stronger bilateral ties with this engagement. PM Modi received a red-carpet treatment with Israeli counterpart Benjamin Netanyahu personally present to receive him at Tel Aviv's Ben Gurion airport, a gesture previously shown only to the US President and the Pope.
For the time which Prime Minister Narendra Modi is scheduled to spend his time in Israel, Benjamin Netanyahu and other leaders have gone out of their way to make the first visit to the Jewish state by an Indian PM a success.
On the second day of the visit, India and Israel signed several agreements on cooperation in the fields of technology, water and agriculture. Israeli Prime Minister Benjamin Netanyahu, speaking alongside PM Narendra Modi in a joint press conference said the cooperation marks a "marriage made in heaven".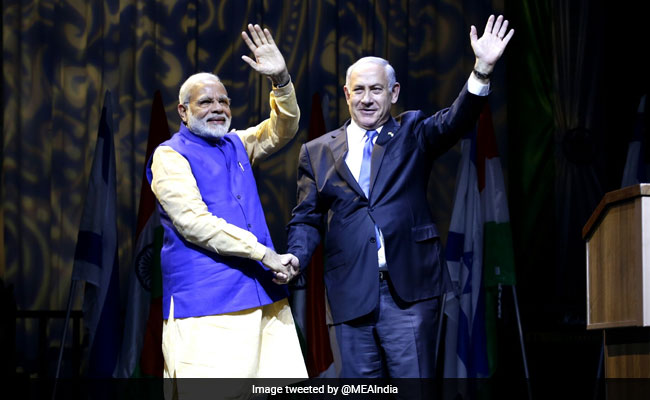 He also said, the agreements are the centerpiece of PM Modi's three-day visit, to celebrate the 25 years of diplomatic relations and bring them even closer. The two leaders also said they discussed counter-terrorism and cyber security cooperation between the two states.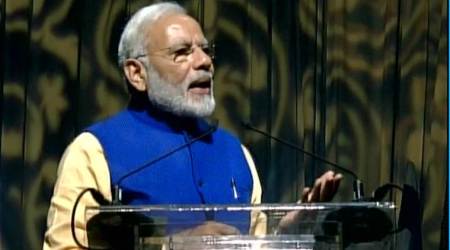 The two leaders pledged to work more closely and elevated this relationship into a "strategic partnership". Netanyahu said, "I have a feeling that today India and Israel are changing our world and maybe changing parts of the world".
Speaking to the Indian localities in Israel Benjamin Netanyahu lauded and praised PM Modi and called him a world class leader. He asserted his love for India and it's culture and said how strongly he believes in the youth of both the countries who can change the world.
"India and Israel are walking hand in hand into the future as partners," Benjamin Netanyahu said, "From start-ups to space, communications to cybernetics, Israel's technological capabilities are merging with India's."
Replying to this PM Modi said "Our goal is to build a relationship that reflects our shared priorities and draws on enduring bonds between our peoples. Benjamin Netanyahu addressing the crowd gave an amazing speech lauding Prime Minister Modi and expressed his love for India.
Have a look at the video below and see how the crowd roars when Benjamin Netanyahu praises PM Modi.

Israel PM Benjamin Netanyahu's Amazing Speech… by iSupportNamo