Lalu Prasad Yadav and his son Tejashwi Yadav who is the Deputy Chief Minister of Bihar were formally charged after the Central Bureau of Investigation (CBI) conducted raids in dozen places including their home in Patna in connection with a land scam. Lalu Prasad Yadav had awarded the tender for hotel maintenance when he was the railway minister.
Tejashwi Yadav and his elder brother Tej Pratap, who is the Bihar health minister, are also battling charges of corruption. Thus a close source to Republic TV said Bihar Chief Minister Nitish Kumar is mulling action against Tejashwi Yadav and is also considering to sack him from his Cabinet as the Deputy CM of Bihar.
BJP demanded a strict action against these corrupt members of Mahagathbandhan and said it was high time for Nitish Kumar to speak up. Lalu Prasad Yadav is already a convict in the fodder scam case by the Supreme Court and both his sons also being charged with corruption cases, all this was only posting a bad image for Nitish and his government in Bihar.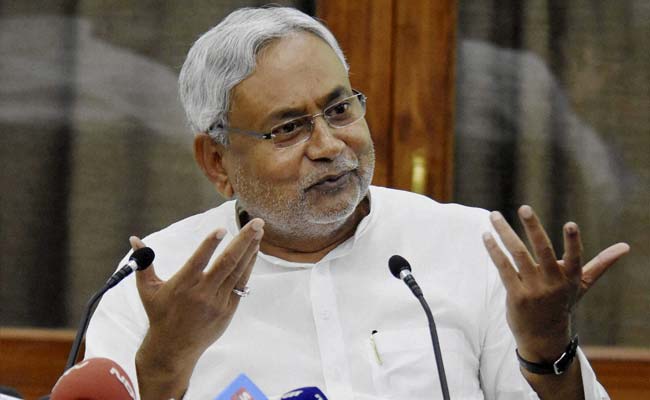 The CBI registered a case against Lalu Prasad, his wife Rabri Devi, and his son Tejashwi Yadav on corruption charges during his tenure as Railways minister in 2006. The agency conducted raids at Rabri Devi's current residence, 10, Circular Road in Patna. The CBI also raided properties associated with the accused in 12 locations, including in New Delhi, Gurugram, Patna, Ranchi and Puri.
This CBI raid is a matter that has to be taken seriously by Nitish Kumar as corrupt leaders like Tejashwi Yadav and Tej Pratap Yadav whose name have featured in the FIR should not be retained in his cabinet as Nitish follows zero tolerance policy against corruption. This could strain the Mahagathbandhan in Bihar.
Lalu Prasad Yadav and his fortunes have been landing into a lot of trouble lately. With allegations of Benami Property in which Lalu Prasad's daughter Misa Bharti and her husband were questioned, this new scam hints that it is high time that Nitish Kumar takes serious action against Lalu's sons.