A 17-year old's Facebook post led to communal tension in West Bengal, which engulfed North 24 Parganas district. As the post went viral, shops and homes of Hindus in Swarupnagar and Baduria were destroyed and torched by mobs. Around 2000 Muslims attacked Hindu families in the North 24 Parganas district of West Bengal and offices at several places were set on fire.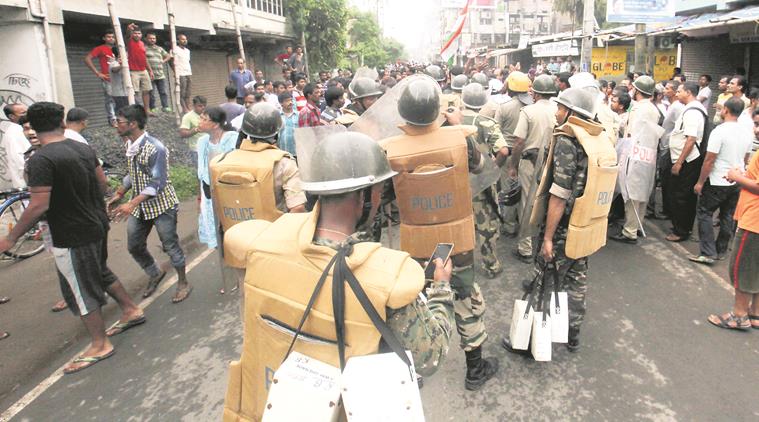 The Muslim mob in West Bengal's region of Basirhat damaged property and went on a rampage in the name of the Prophet. The mob vandalized shops and homes, and set fire to vehicles, triggering violence in the area. The protesters blocked roads with logs and set tyres on fire.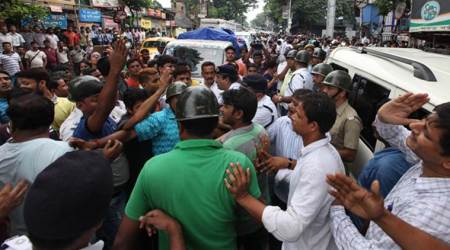 There were instances when there were enduring attacks by Muslims on the Hindu community. "Hindus are scared now. Whenever there is an issue, the Muslims don't depend on the law, they resort to the strength of sheer numbers like they did on Monday evening,'' said Ram Prasad Thakur, 35, who is BJP in-charge in Rudrapur and a member of the Basirhat zilla parishad.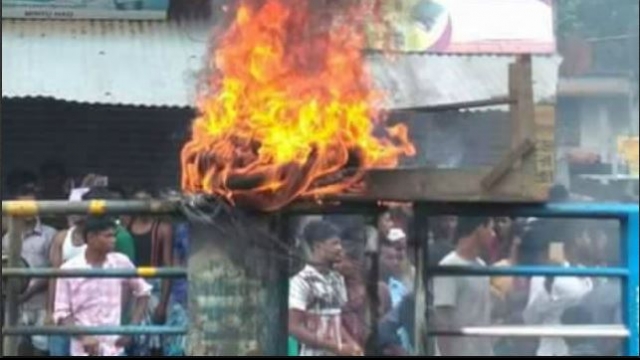 The 17-year-old boy who posted the picture and allegedly insulted Prophet Mohammad was arrested but the communal clashes continued. West Bengal Chief Minister Mamata Banerjee failed to control the situation. Under Chief Minister Mamata Banerjee situations for Hindus in West Bengal have worsened as 27% of the state population is Muslims. The state has turned into a communal tinderbox.
Over this short span, there has been numerous communal violence reported in West Bengal and the dark days of Bengal are surely seen under Mamata Banerjee's rule. She has clearly shown her support and appeasement for one community and the results have come out as communal violence in West Bengal, one example of this being the Basirhat communal violence.
"Communal violence will not stop in Bengal because the government has gone into denial mode. Or else, the chief minister wouldn't have described the Basirhat violence as a 'minor incident," alleges CPI(M) member and Lok Sabha MP Md Salim.
After this incident, Mamata Banerjee came forward to the media describing war of words between her and Governor Keshari Nath Tripathi.
"He (the governor) is behaving like a block president of BJP. He should understand that he has been nominated to the post…," she said. "He talked big on law and order. I am not here at the mercy of anyone. The way he spoke to me, I once thought of leaving (the chair)."
After this communal violence erupted in West Bengal former cricketer Mohammad Kaif joined a chorus of voices speaking out against the mob violence in Basirhat condemning those who damaged property and went on a rampage in the name of the Prophet.
Kaif tweeted that the Prophet was "too great" to be defended against a Facebook post and the ensuing mob violence was against his teachings.
Have a look at his tweet:
This was retweeted over 5,000 and more than 13,000 liked it in less than 24 hours.