At a time when China and India are engaged in a stand-off on the construction of the road in the Dokalam area near the Bhutan trijunction, India has taken an assertive step to strengthen the bond with the Southeast Asian Nations.
In perhaps the most significant exposition of its 'Act East' policy, India will invite the heads of state or government of all 10 ASEAN countries for the Republic Day parade and celebrations in 2018. ASEAN is the Association of Southeast Asian Nations which includes members like Brunei, Cambodia, Indonesia, Laos, Malaysia, Myanmar, Philippines, Singapore, Thailand and Vietnam.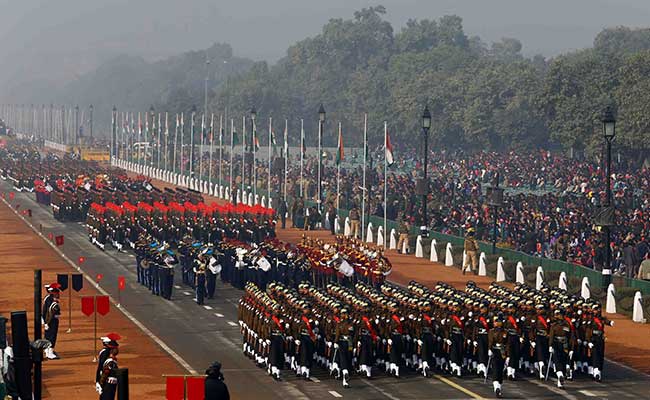 This will be the first time ever that India will witness top leaders as chief guests at the Republic Day parade that will showcase India's military strength. External Affairs Minister Sushma Swaraj highlighted the efforts of India to tighten its ties with ASEAN, while maintaining that India's engagement in South-East Asia is reflected by their 'Look East Policy' becoming 'Act East Policy'.
"We have enhanced our engagement in South-East Asia. This was reflected in Prime Minister Narendra Modi's remarks in 2014 at the India-ASEAN Summit in Myanmar where he declared that India's 'Look East Policy' has become 'Act East Policy'," Sushma Swaraj said while addressing the ministerial session of 'Delhi Dialogue-IX'.
Since it renamed 'Look East' as 'Act East' in 2014, the NDA government has sought a more "dynamic" and "action-oriented" approach in its relations with not just Asean, but also the wider Asia-Pacific, with emphasis on Japan. However, Asean continues to be the central pillar of 'Act East', and the special summit next year in January is expected to further underscore the point.
"Future focus areas of cooperation between ASEAN member states and India can be described in term of 3Cs- Commerce, Connectivity, and Culture," said Sushma Swaraj.
According to the external affairs ministry, this year, India and Asean are marking 25 years of dialogue partnership, 15 years of summit-level interaction, and five years of strategic partnership, through a wide range of activities, both in India and through Indian missions in Asean member-states, including a commemorative summit on the theme, 'Shared Values, Common Destiny'.
India and Asean upgraded their relationship to a strategic partnership in 2012, and the government has of late sought to further impart strategic content to relations by focusing on stepping up defence and security ties.