Prime Minister Narendra Modi's visit to Israel was the most anticipated foreign tour as he became the first sitting Prime Minister to land on the Jewish land after 70 years. The world was looking forward to this 'historic event' as it had been creating buzz on all social media platforms. PM Modi's Israel trip showed India's mature approach with a focus on economic development, security gains, growth in agriculture and many more regions.
With Prime Minister Modi and Benjamin Netanyahu signing seven pacts in various sectors including cooperation in space, water management, agriculture and extensively holding talks on countering terrorism and eliminating the terror harbouring nations the world looked at this visit very keenly and observed the growing bilateral relationship between the two countries.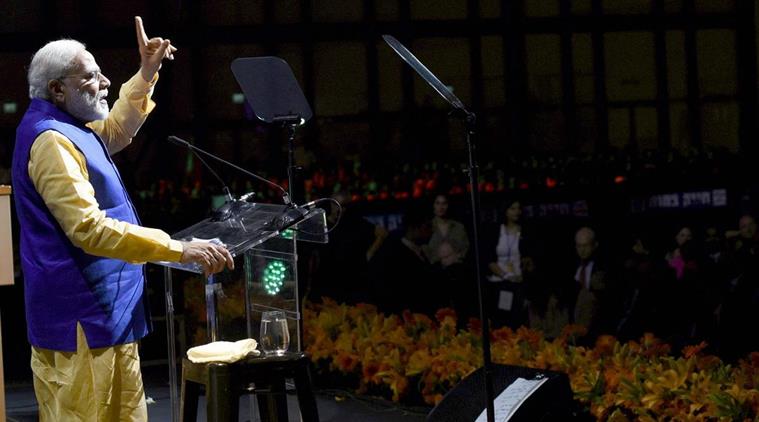 Defense was certainly the main agenda in this Modi-Israel visit, with India expected to get the Heron armed drone which will change the strategic equation in South Asia and a ramp up non-defense trade of 10 million dollars this historic visit is expected to boost the bilateral ties and we will witness a stronger India-Israel friendship.
This trip had immense memories filled both for PM Modi as well as his counterpart Benjamin Netanyahu, but along with this there was one more Indian TV star who shared the stage with PM Modi and Benjamin Netanyahu in Israel and he just can't stop expressing his joy on meeting the Prime Ministers of both the countries.
Indian TV star, Karan Tacker who has hosted several reality shows and events in and around the world was given his life time opportunity that was like a dream become reality. Karan Tacker hosted a function involving the Indian and Israeli Prime Ministers, Narendra Modi and Benjamin Netanyahu, in Israel.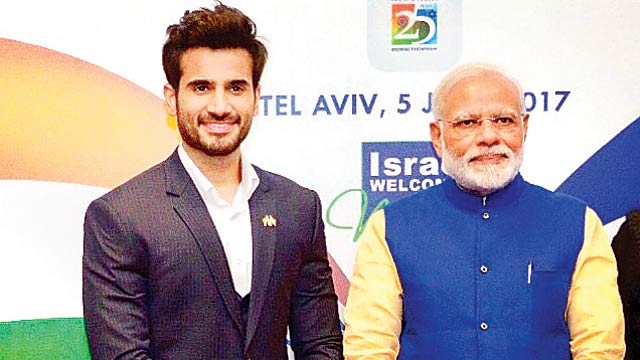 Being a part of this historic event and expressing his moment of honour, Karan said, "It was a matter of prestige to host this show. In the last 25 years, no Indian PM has been to Israel and this was a tie of friendship. The three-hour show started with a cultural programme, but for me the coolest moment was when I called Modiji and Netanyahu on stage to give their speech".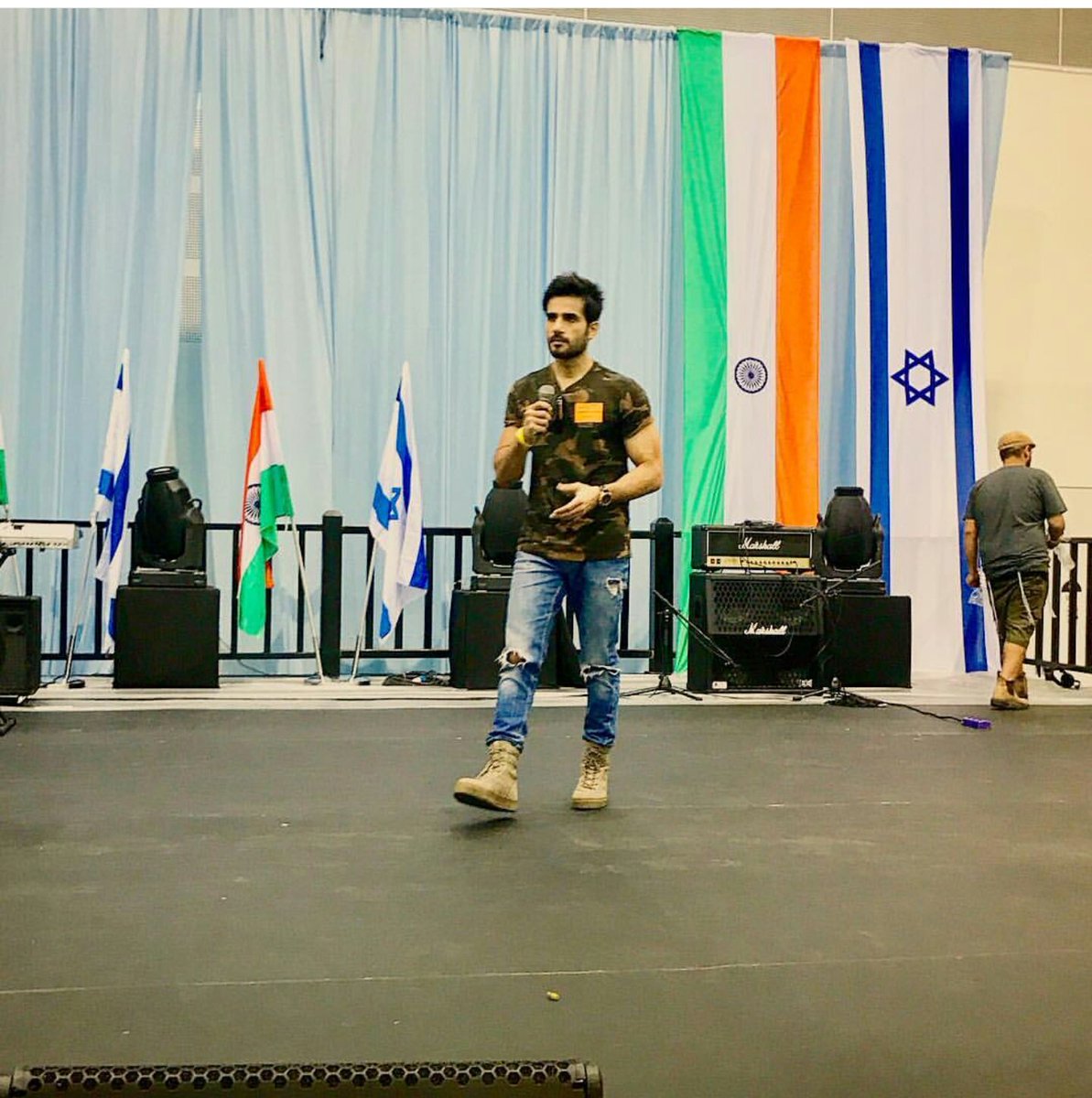 Speaking of getting this golden opportunity Karan explains the scenario when last year he had hosted a Diwali Bash in New York at the Times Square. He asserted, "An Indian postal stamp was launched there and Modiji was speaking live with me and the Mayor of New York. The team of Indian foreign ministry later called me for this show," he said with utter joy and excitement.
The actor says he did not sleep for two weeks as he had to research on this historic visit to make sure nothing went wrong. He elaborates saying, "I googled as much as I could and wrote the script in the airport lounge as I had to leave at an odd hour".  "I was a little scared because I had to be sure to not only be 'politically correct', but also not fumble and say something wrong. There is so much security and pressure that it is nerve racking" he said.