Uttar Pradesh Chief Minister Yogi Adityanath has proved all the critics wrong with his swift and rapid work in the state since the time he assumed office in March. Given the responsibility to govern the most populous state in India, he has done his bit and has made it loud and clear to the people that his only motive is to work for the needs of people and to ensure good governance.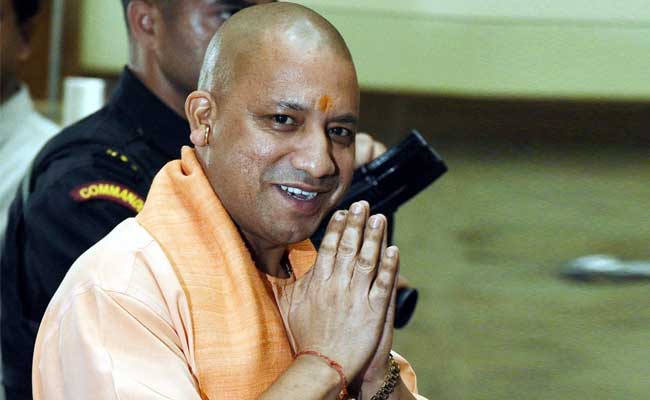 Under his leadership, Uttar Pradesh is seeing a whole new form of government that is bound to work only for the welfare of its citizens. Yogi Adityanath himself being a common man has always distanced himself from luxuries and VIP treatments. First, it was Prime Minister Narendra Modi who eradicate the VIP culture in the country by banning the red beacons, now following PM Modi's way, Yogi Adityanath has issued a new directive to his officials.
The UP government officials of Yogi Adityanath had made extravagant arrangements without prior knowledge and directions from him a few months ago when he visited martyred BSF head constable Prem Sagar's home in Deoria, who was killed and mutilated, in an attack by Pakistan's Border Action Team on May 1st. In order to make the Chief Minister's visit comfortable, the officials ended up making this a major embarrassment for the Chief Minister.
He was also attacked by different opposition leaders for this VIP treatment that was arranged, but now Chief Minister Yogi Adityanath, who has taken several steps to end the 'VIP Raj' in the state, has now asked his state officials not to make any special arrangement during his field trips.
He has now issued a stern warning to his officials and has made it clear that his visits and field trips should not have ACs, saffron towels, red carpet and sofas for his comfort. The Uttar Pradesh Chief Minister has ordered his officials to put an end to the "show-off" and work like common people.
Going by his words when he earlier said, "We are used to sitting on the floor, The Chief Minister deserves respect only if people of the state feel respected", this directive by him shows how down to earth the CM is and working for people is his only motive.
In the new order, Yogi Adityanath's office has said that he was "extremely upset" at extravagant arrangements like a red carpet, "towels of a certain colour" and special sofas. "The chief minister has given clear orders that no special arrangements should be made during his visits and any show-off or inconvenience to common people should be avoided," an official said.
SP Goel, Yogi Adityanath's Chief Secretary, has sent instructions to all the commissioners, DMs, SSPs and SP of the state to avoid such arrangements in future.